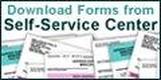 Self-Service Centers are designed to proved information and forms in either Word or Adobe Acrobat (PDF) format for persons who are representing themselves in court. Most forms provided in the Self-Service Centers can be used in La Paz County with minor modifications.



Contains interactive interviews to assist you in completing forms necessary to create court documents for Legal Separation, Dissolution of Marriage and Conciliation and some Family Court post-decree matters.

Whether you use the downloaded forms from either Self-Service Center or ezCourt Forms; court staff cannot give legal advice or help you fill out the forms. If you do not understand any of this information, if you are not sure what form to use, or if you have trouble filling out any of the forms, see an attorney for help.